I joined the Cube.js community about 8 months ago, and I wanted to look back at what we accomplished. You can find evidence of the community's growth 📈 in metrics such as the active contributors on the Cube.js repo that you can find below.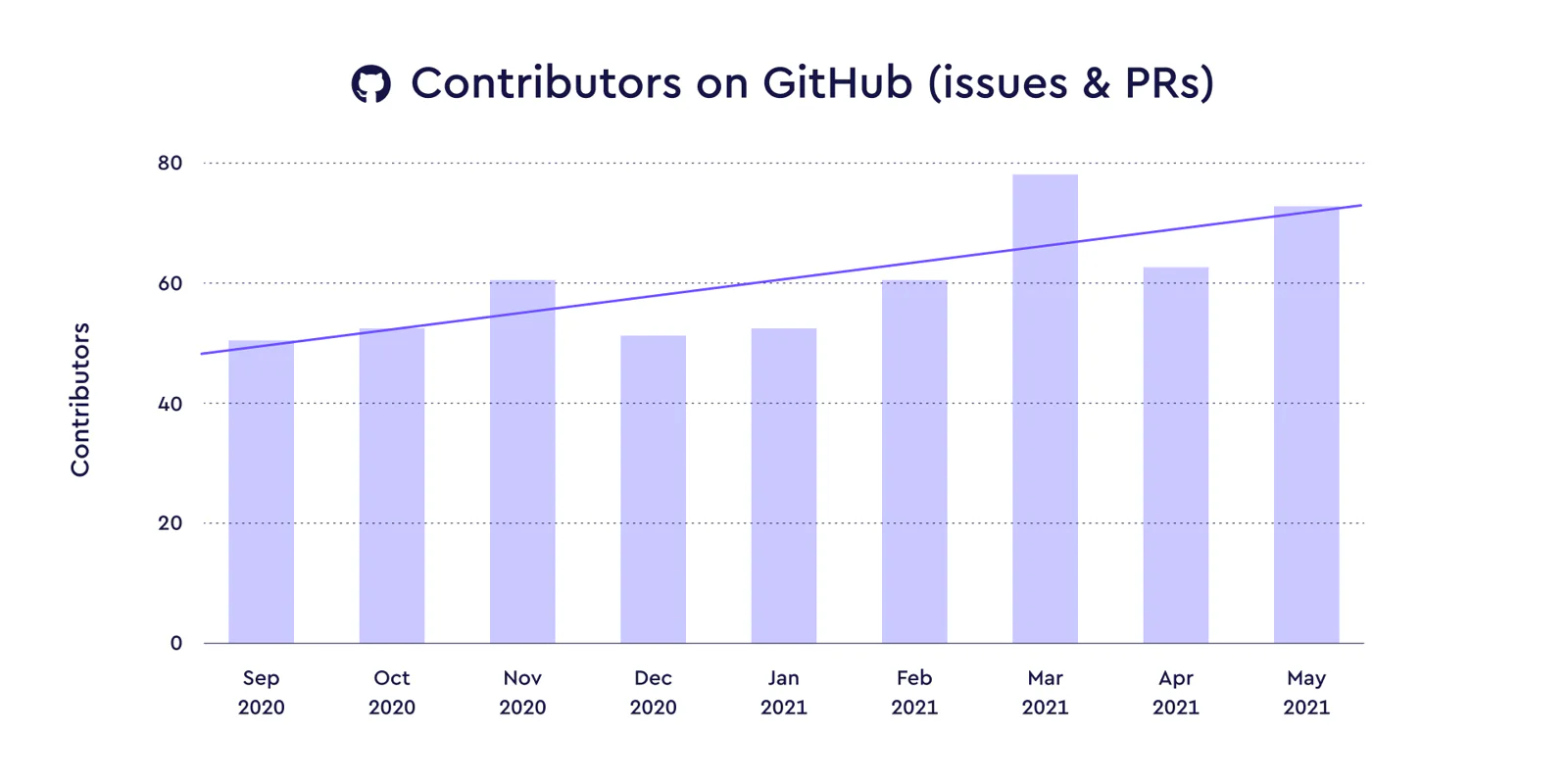 When I wrote my first blog post back in October, my main focus was on improving communications in the growing community. I'm happy to report that we made some great strides in this area over the past 8 months through several initiatives.
Monthly community call: I learned a lot from community members during our monthly calls as I appreciated many of you sharing your user stories and providing us with valuable feedback, for example, during the popular feature demos. In addition to many of you joining the call and the live stream when the meetings are taking place, I've seen many more people watching the recordings on our playlist after the call, so it definitely looks like there's a good audience for this monthly gathering.
Quarterly roadmap: We also started publishing our quarterly roadmap and discuss the roadmap during community calls on the first month of each quarter. As an open source project, it's important to be transparent with our plans and get feedback from the community on our priorities.
Cube.js forum: As the community continues to grow, we needed a scalable platform where community members can share their use cases, recipes, and others to start building a knowledge base. Since launching the forum a few months ago, many community members (including those who are relatively new to the community) started new discussion topics or posted questions, and we celebrated these "early pioneers" with fun Cube.js swags.
One of the constants over the past 8 months has been the generosity of our community members. Many worked with us to publish their user stories and then discuss them during community calls to share their Cube.js experience. These user stories provide real-life examples and best practices that other community members can learn from.
It's also been great to see community members helping each other and making connections on the Cube.js Slack. Seeing exchanges like below simply make my day as these illustrate great collaboration among our community members. 🚀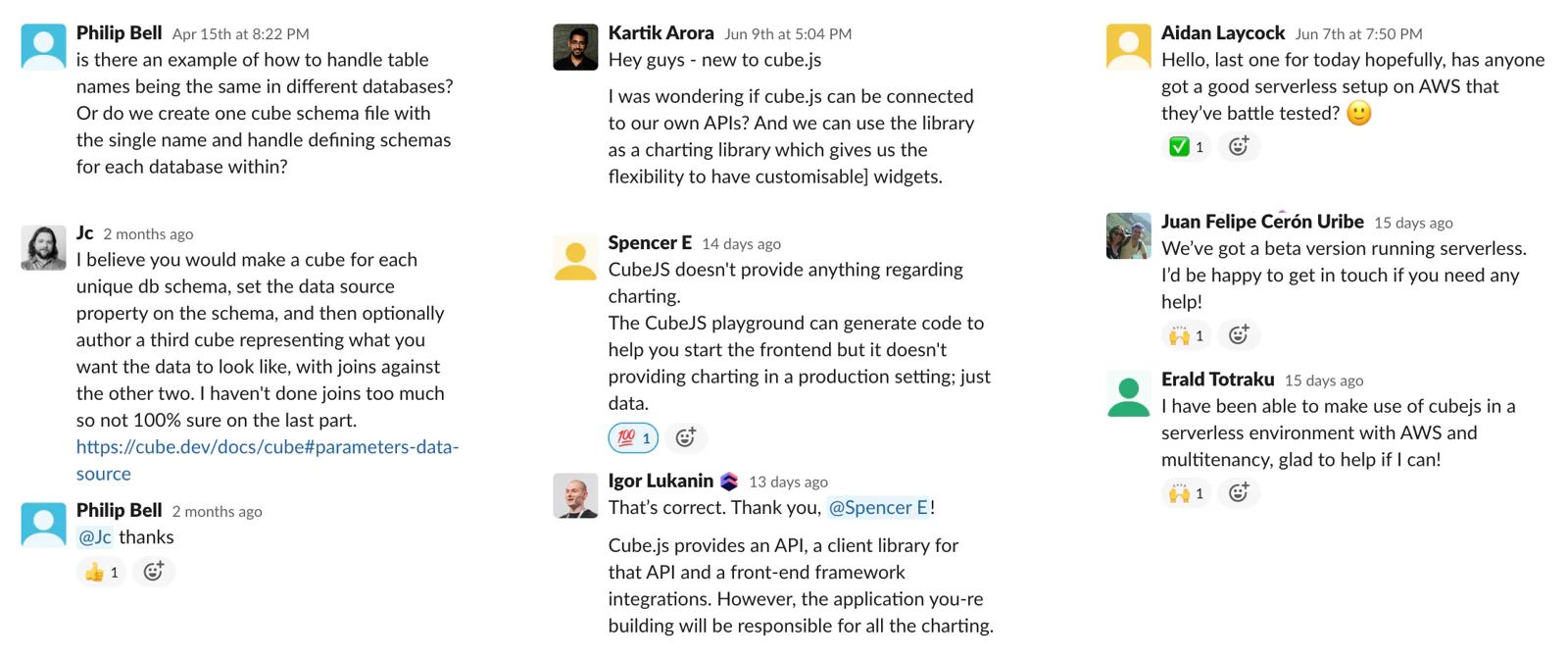 Finally, many of you have been very generous with your time whenever I reached out for virtual coffee chats ☕. I don't think anyone ever told me they weren't interested in jumping on a call, and I learned a lot about how you discovered Cube.js, your use case, what you like about Cube.js, what we could do better, etc. I always get energized after these calls and definitely would like to organize more coffee chats. If you'd like to schedule a call with me, please use this link (also in my Slack profile) to book a meeting. If you can't find a time slot that works for you, please feel free to DM me on Slack.
I know it's a cliche, but time does fly when you're having fun, and it's hard to believe it's been more than 8 months since I joined the Cube.js community. I'm proud of what the community has accomplished so far, and I look forward to many more great things in the future.