DocsDocs
SlackSlack
Resources
Examples
See what's possible with Cube.js
Examples See what's possible with Cube.js
Blog
Learn more about Cube.js
Blog Learn more about Cube.js
Community
See how to contribute to Cube.js
Community See how to contribute to Cube.js
Events
Learn more about our upcoming events
Events Learn more about our upcoming events
GitHub
File an issue or contribute the code
GitHub File an issue or contribute the code
Cube CloudCube Cloud
Deploy, scale, and optimize Cube.js apps
Cube Cloud is a fully managed API layer for building data apps on the cloud of your choice.
Request early accessRequest early access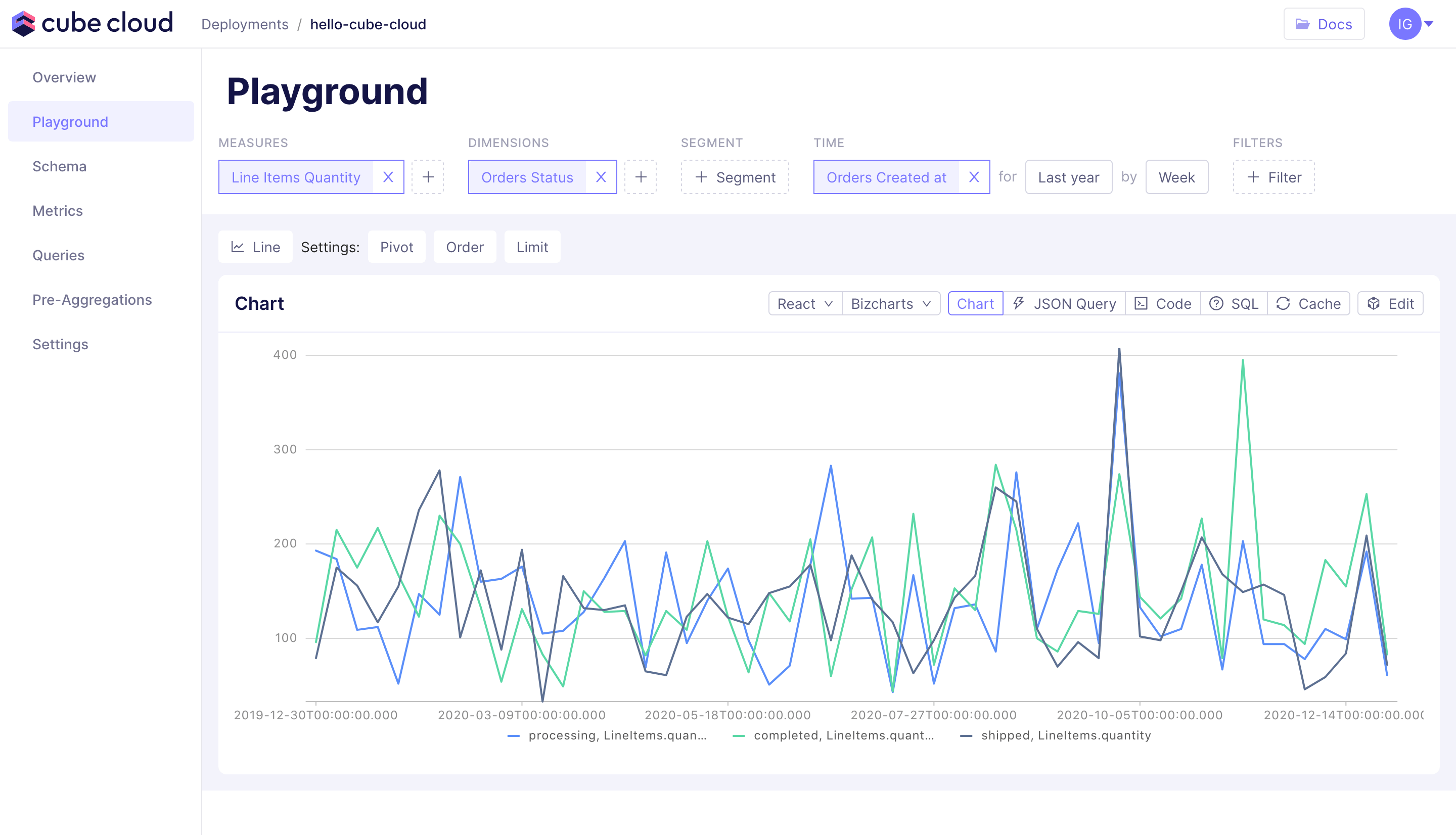 Watch how to launch your analytical app in Cube Cloud
Request early access 🔥
Cube Cloud is currently available to select design partners.
Sign up to join our waitlist and request early access.
Sign Up
Email is not valid
Read user stories →Read user stories →
How Cube Cloud works
Deploy fully managed Cube.js apps in the cloud of your choice: AWS, Azure, or GCP. With best‑in‑class infrastructure and proven practices, Cube Cloud guarantees high availability, scalability, and improved performance.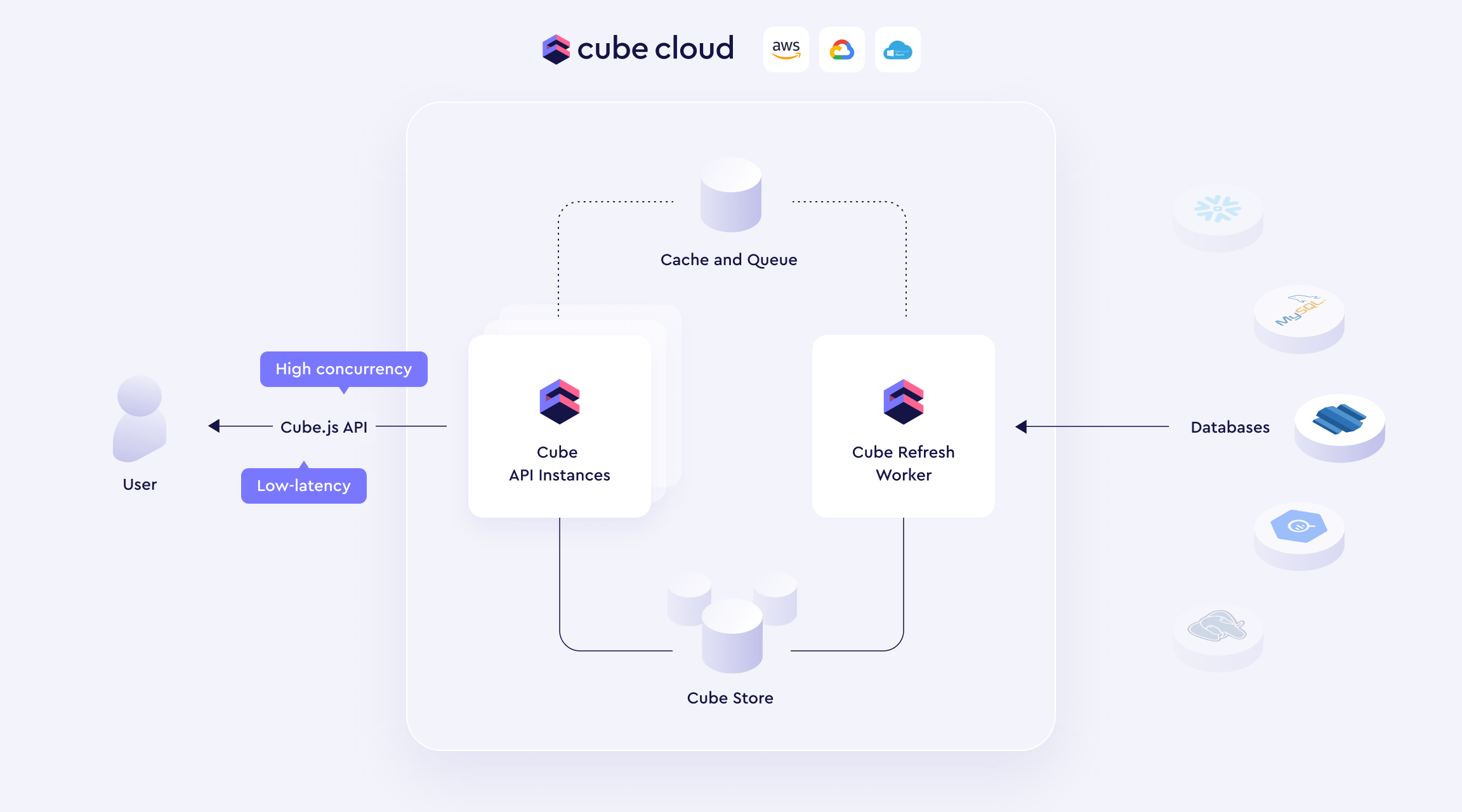 Analyze your Cube.js queries
Inspect and analyze Cube.js queries to spot bottlenecks and apply optimizations. Drill into a specific query to understand its lifecycle, inspect underlying SQL code, and assess the impact on overall performance.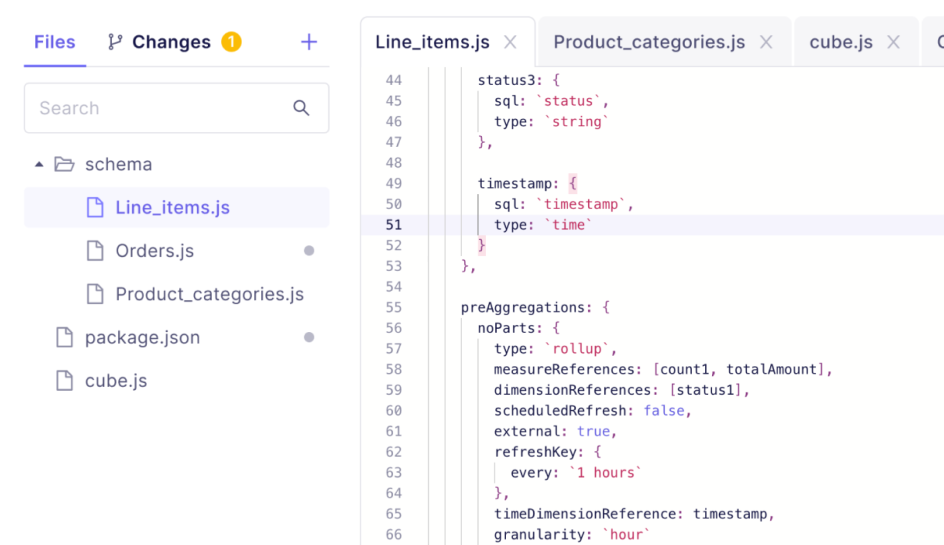 Accelerate with pre-aggregations
Significantly speed up API queries and increase concurrency levels by defining and managing pre-aggregations. Cube Cloud provides tips and suggestions for accelerating every query.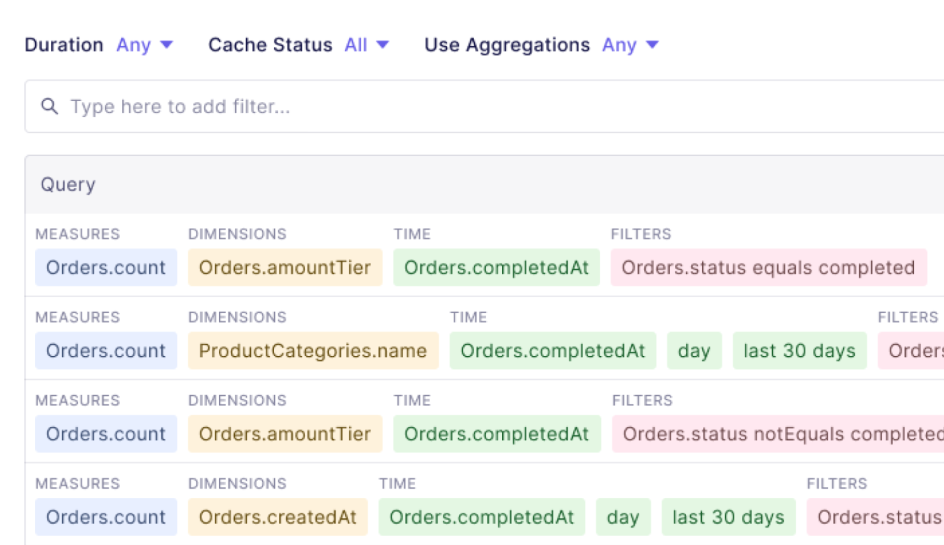 Build and test Cube.js projects
Develop and run Cube.js applications with the Cube Cloud IDE, manage schema changes with version control, and automatically launch development API endpoints to test changes in your application before shipping them to production.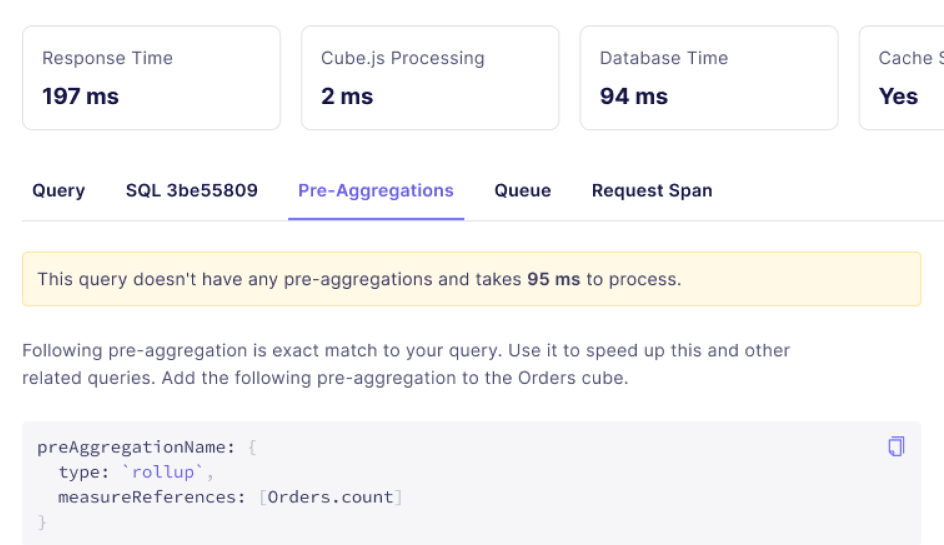 Become a Cube Cloud Design Partner
Test Cube Cloud with your data, influence feature development, and receive hands-on support from the Cube Dev team.
Sign Up
Email is not valid
Built with ♥️ in San Francisco
2021 © Cube Dev, Inc.
Resources
Getting StartedGetting Started
DocumentationDocumentation
ExamplesExamples
BlogBlog
Cube Cloud StatusCube Cloud Status
Company
AboutAbout
CareersCareers
Terms of UseTerms of Use
Privacy PolicyPrivacy Policy
Community
Slack
Twitter
Github