ProductProduct
DocsDocs
Resources
Tutorials & Examples
Get your API up and running in 2 minutes
Tutorials & Examples Get your API up and running in 2 minutes
Community
See how to contribute to Cube
Community See how to contribute to Cube
Events
Learn more about our upcoming events
Events Learn more about our upcoming events
Cube Cloud Status
Check the uptime of Cube Cloud
Cube Cloud Status Check the uptime of Cube Cloud
PricingPricing
Company
About
Learn more about Cube Dev
About Learn more about Cube Dev
Blog
Product updates, user stories, and more
Blog Product updates, user stories, and more
Careers
We're hiring to Engineering and DevRel
Careers We're hiring to Engineering and DevRel
Sign In
Sign In
Book a DemoBook a Demo
open source
The Analytics API for Building
Data Applications
Quickly build analytics features and reporting tools
on top of your cloud data warehouse
Get started nowGet started now
Get started nowGet started now
Explore self-hosted CubeExplore self-hosted Cube
With over 11,000 stars on GitHub, Cube is trusted by Fortune 500 companies and startupsRead all user stories →Read all user stories →
What is Cube?
Cube is the headless API layer that connects cloud data warehouses to your front end code so you can build data applications faster.
How to build a data application
Use Cube to create a semantic API layer, manage access control, aggregate data, and cache queries for real-time performance. Integrate with popular front-end libraries to build custom UI and power innovative analytics features.
Connect to modern data stores
Use any SQL-compliant data store: serverless query engines, RDBMS, and data warehouses.
Docs: Supported Data Stores →Docs: Supported Data Stores →
Get an instant REST API
Create and extend an API for analytical data by defining and updating your declarative data schema. Built-in support for multitenancy and row-level security.
Docs: Data Schema →Docs: Data Schema →
API Query
Cube Schema
SQL
Power custom interfaces
Integrate with data visualization tools and bind to popular front-end frameworks to create better user experiences.
Docs: Explore Integrations →Docs: Explore Integrations →
Ship faster
Save time, complexity, and development costs.
Build new data apps in hours
instead of weeks
Automate API
development work
Leverage optimized
infrastructure
Cube really stood out as a great fit for our use case. We were able to level-up our data infrastructure without needing to build a full-blown and expensive data pipeline.
Jc Weinrich
Architect
Cube helped us reduce response times 100x and increase the amount of information we could display on our customer facing dashboards.

Thomas Ankcorn
Technical Lead
Cube is an API that's built already. We're not starting from scratch. Otherwise we'd be building an HTTP layer and abstraction over SQL.
Craig Beck
Software Engineer
We can develop and ship analytics products without dealing with any net new infrastructure development going forward. Our efforts are focused on what matters: the data and the UI.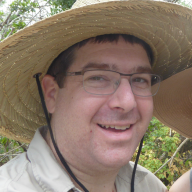 Louis Zuckerman
Staff Software Engineer & Team Lead
Cube provides us with the framework and tools to build our custom data visualization platform with minimal effort. Our full-stack developers are able to get productive quickly, optimizing performance wherever possible.

David Chua
Senior Engineering Manager
Join the Cube community
Open source
200 contributors and 10,000+ stars on GitHub
View the code →View the code →
Vibrant community
4,000 members on Slack
Join the community →Join the community →
Get Cube updates to your inbox
Subscribe
Email is not valid
Stay up to date with the latest features and changes to Cube
YouTube
YouTube
Twitter
Twitter
Start using Cube
Fully managed hosting of your Cube apps
Get StartedGet Started
Open-source analytics API
Run LocallyRun Locally
© 2021 Cube Dev, Inc.
Resources
DocumentationDocumentation
Tutorials & ExamplesTutorials & Examples
CommunityCommunity
EventsEvents
Cube Cloud StatusCube Cloud Status
Company
AboutAbout
BlogBlog
CareersCareers
Terms of UseTerms of Use
Privacy PolicyPrivacy Policy
Channels