DocsDocs
SlackSlack
Resources
Examples
See what's possible with Cube.js
Examples See what's possible with Cube.js
Blog
Learn more about Cube.js
Blog Learn more about Cube.js
Community
See how to contribute to Cube.js
Community See how to contribute to Cube.js
GitHub
File an issue or contribute the code
GitHub File an issue or contribute the code
Cube CloudCube Cloud
Material UI Dashboard
Use this template to create a Material UI–based static dashboard application and add charts to it by editing the source code or via Cube.js Playground.
Get started
View More Templates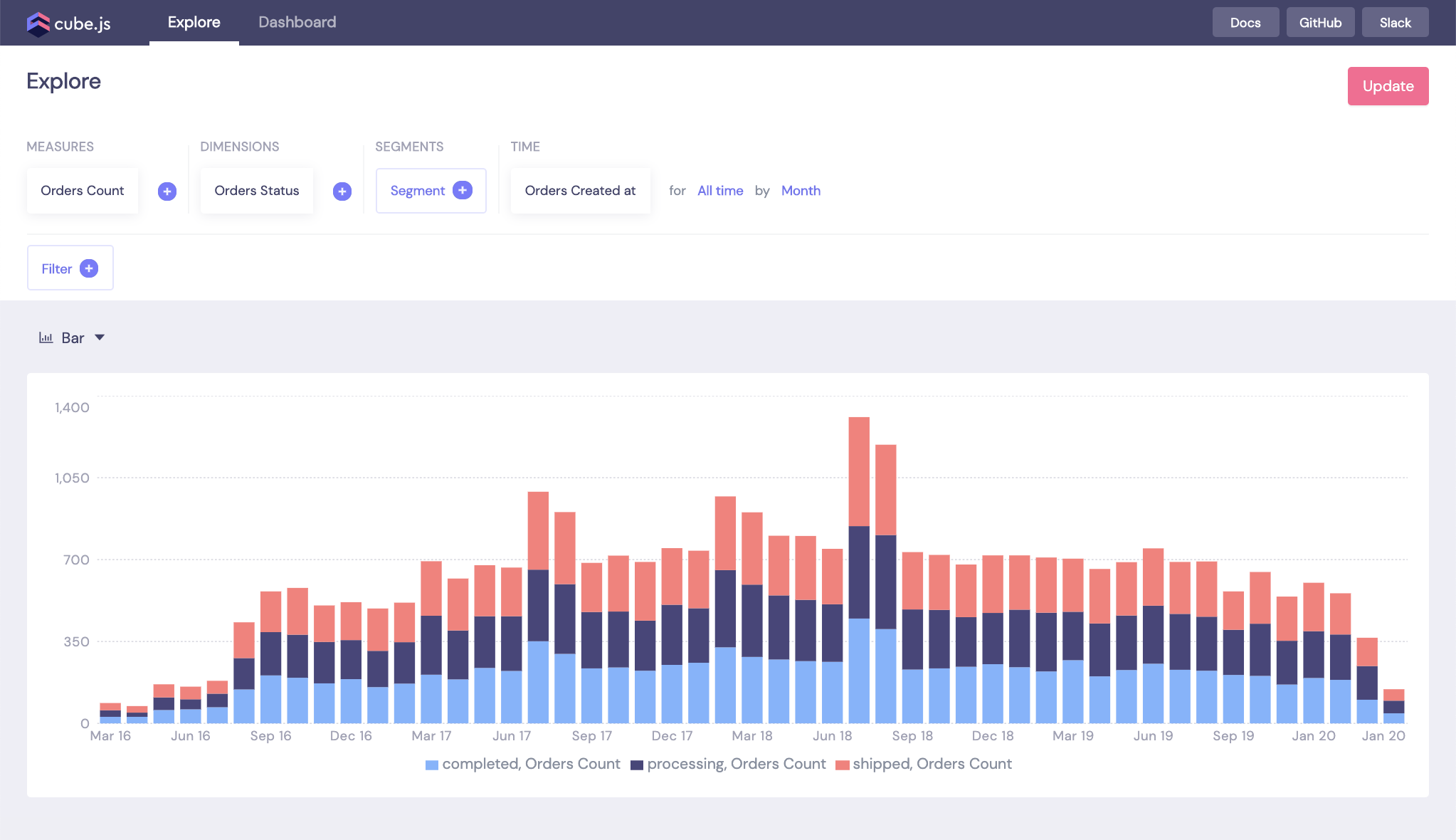 Live Demo
Dynamic Dashboard with React
Use this template to create a dynamic dashboard application with React, AntD, and Chart.js. It comes with a dynamic query builder and Apollo GraphQL client.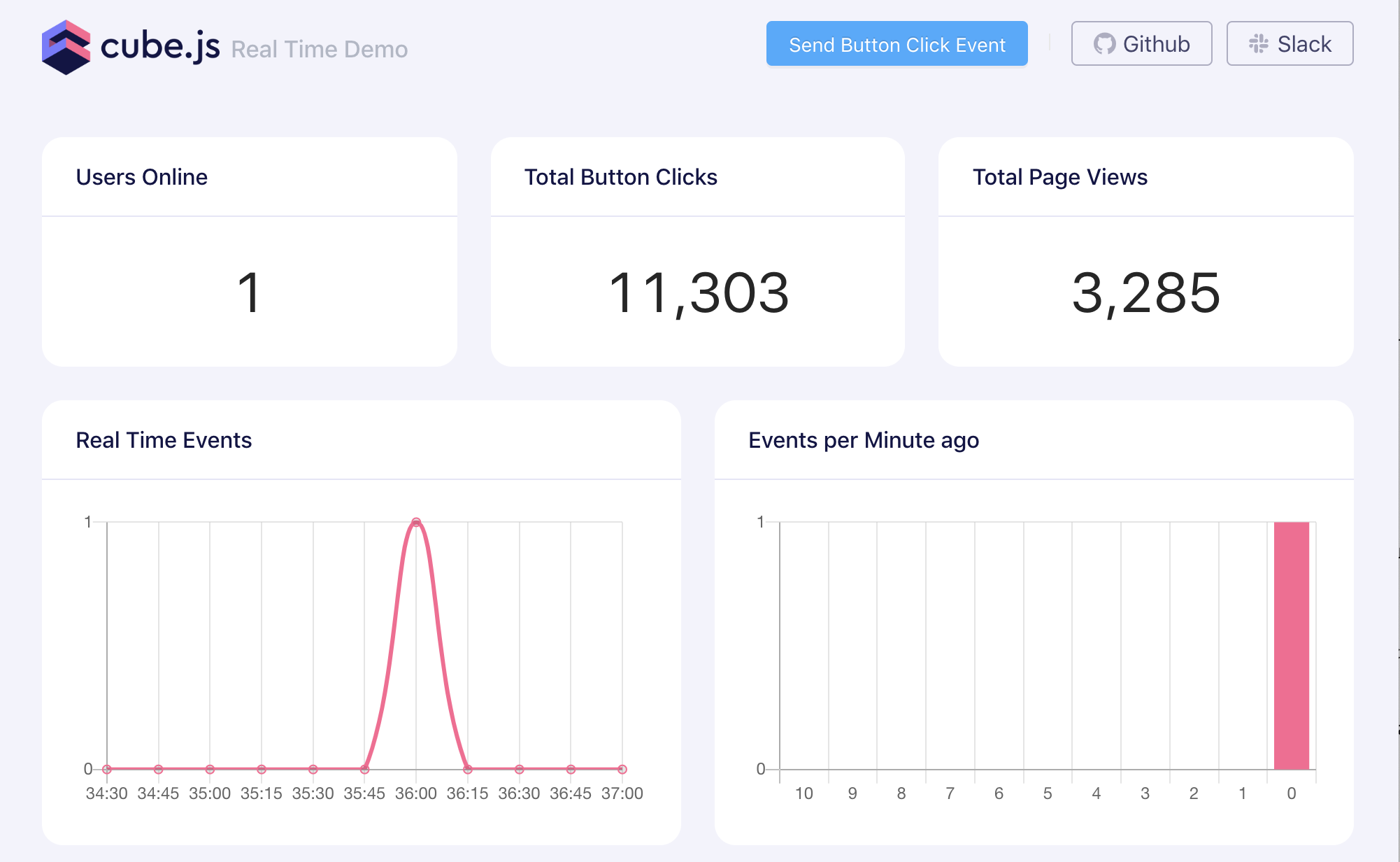 Live Demo
Real Time Dashboard
Use this template to create a static dashboard application with real-time WebSocket transport.
Get started with Cube.js
Start with Node.js:
npx cubejs-cli create hello-world
Copy
Start with Docker:
Copy
and follow our Getting StartedGetting Started guide.
Sign up for Cube.js Releases and Updates
Awesome product updates; no spam.
Subscribe
Email is not valid
Built with ♥️ in San Francisco
2021 © Cube Dev, Inc.
Resources
Getting StartedGetting Started
DocumentationDocumentation
ExamplesExamples
BlogBlog
Company
AboutAbout
CareersCareers
Terms of UseTerms of Use
Privacy PolicyPrivacy Policy
Community
Slack
Twitter
Github