ProductProduct
DocsDocs
Resources
Tutorials & Examples
Get your API up and running in 2 minutes
Tutorials & Examples Get your API up and running in 2 minutes
Community
See how to contribute to Cube
Community See how to contribute to Cube
Events
Learn more about our upcoming events
Events Learn more about our upcoming events
Cube Cloud Status
Check the uptime of Cube Cloud
Cube Cloud Status Check the uptime of Cube Cloud
PricingPricing
Company
About
Learn more about Cube Dev
About Learn more about Cube Dev
Blog
Product updates, user stories, and more
Blog Product updates, user stories, and more
Careers
We're hiring to Engineering and DevRel
Careers We're hiring to Engineering and DevRel
Sign In
Sign In
Book a DemoBook a Demo
Cube.js Templates
The easiest way to build analytics dashboards and applications. Mix your favorite frontend open‑source tools to build the app of your dreams.
Get startedGet started
Cube.js templates are open‑source, ready‑to‑use frontend analytics apps. Pick your favorite framework, charting library, and UI kit—the template will wire it all together and configure it to work with the Cube.js backend. It is easy to get started and completely customizable down the road.
Get Started
Material UI Dashboard
Use this template to create a Material UI–based static dashboard application and add charts to it by editing the source code or via Cube.js Playground.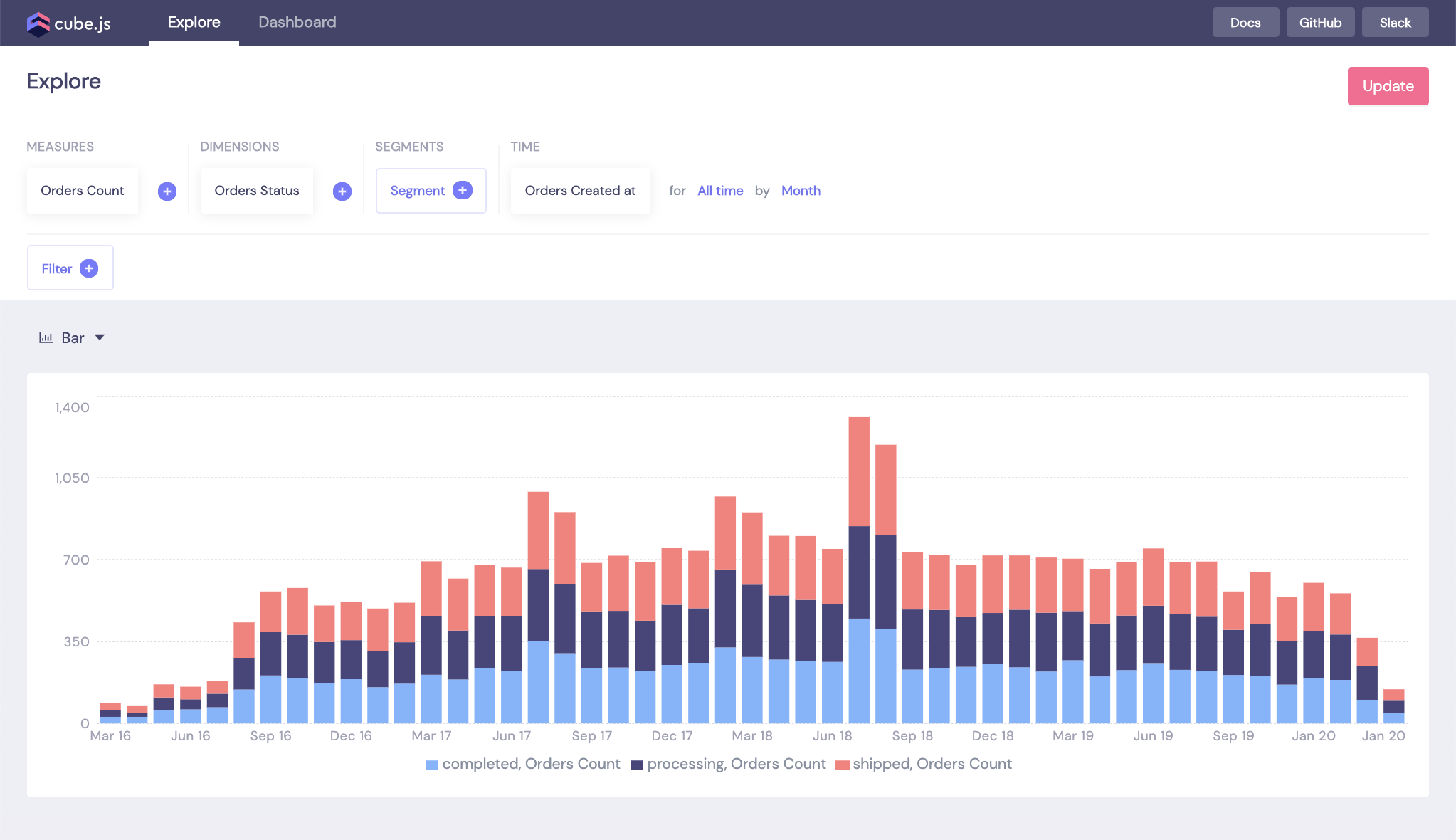 Live Demo
Dynamic Dashboard with React
Use this template to create a dynamic dashboard application with React, AntD, and Chart.js. It comes with a dynamic query builder and Apollo GraphQL client.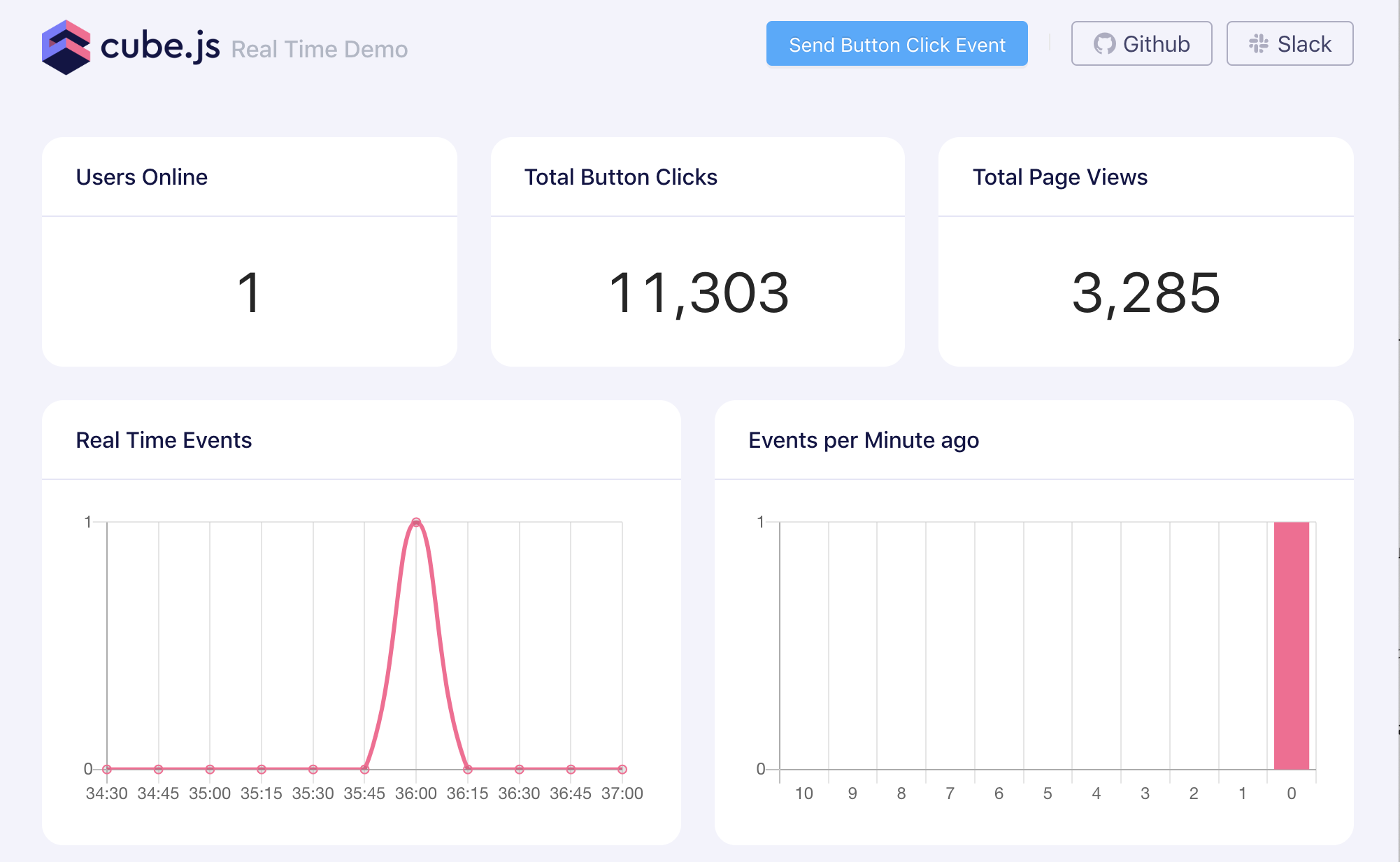 Live Demo
Real Time Dashboard
Use this template to create a static dashboard application with real-time WebSocket transport.
Mix Your Own and Contribute
Compose various templates together to get your own analytical application setup
Get started with Cube.js
Start with Node.js:
npx cubejs-cli create hello-world
Copy
Start with Docker:
Copy
and follow our Getting StartedGetting Started guide.
© 2021 Cube Dev, Inc.
Resources
DocumentationDocumentation
Tutorials & ExamplesTutorials & Examples
CommunityCommunity
EventsEvents
Cube Cloud StatusCube Cloud Status
Company
AboutAbout
BlogBlog
CareersCareers
Terms of UseTerms of Use
Privacy PolicyPrivacy Policy
Channels