Single Sign-On
As an account administrator, you can manage how your team accesses Cube Cloud using Single Sign-On (SSO). Cube Cloud supports logging in with Google, GitHub, Okta and SAML.
To manage single sign-on settings, click your username from the top-right corner and click Team & Security: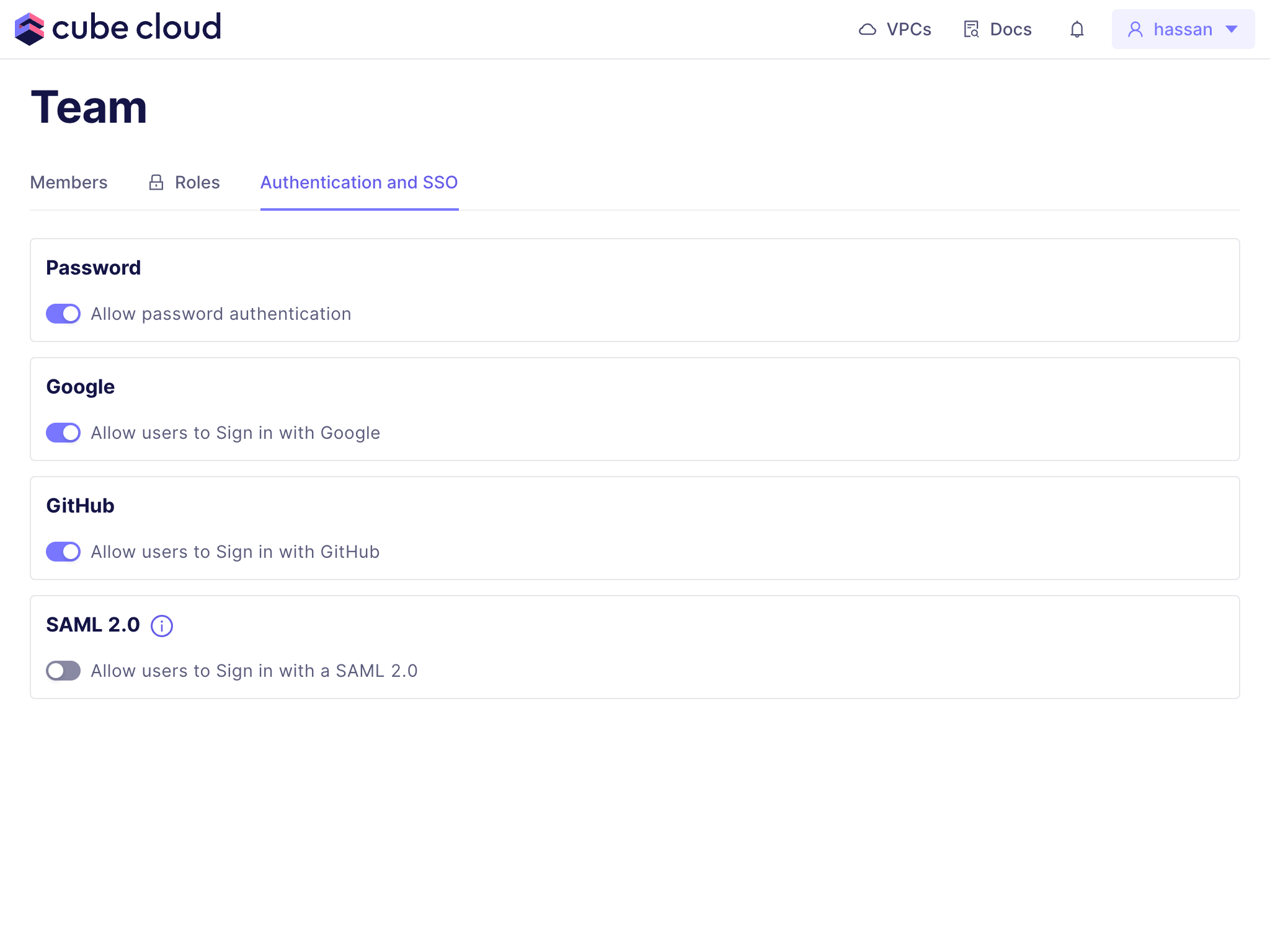 Did you find this page useful?